Ninth Annual Conference
Building Data
Architecture, Memory, and New Imaginaries
Downloads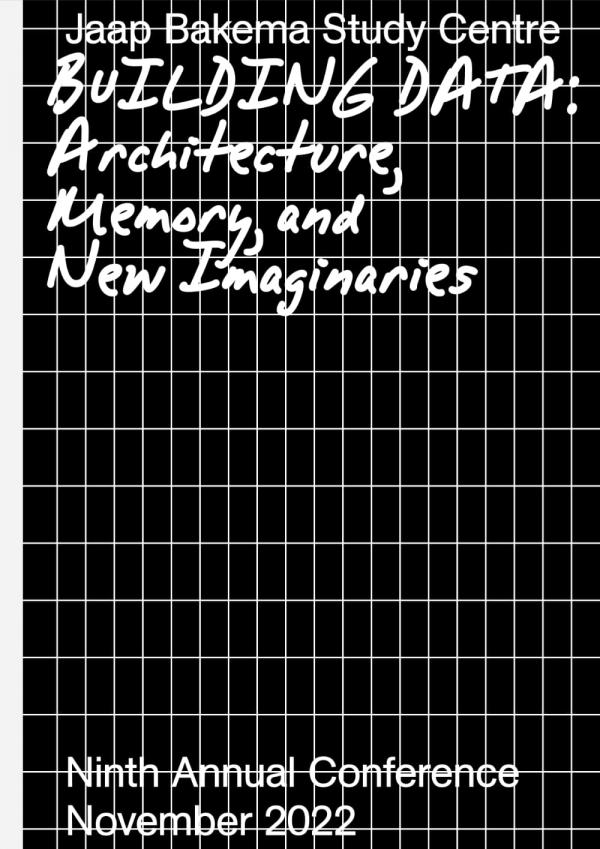 Synopsis
Ninth Annual Conference November 2019 - Jaap Bakema Study Centre
This year's annual conference of the Jaap Bakema Study Centre (JBSC) revisits the broad topic of the digital. This time the focus is on the vast amount of data that are being generated and stored, and how to view this overload in light of new possibilities for architectural design and construction, archival and heritage practices, knowledge curation and dissemination through storytelling.
The questions around digital data and especially open data leave much to explore and discover, specifically at the scale level of the building. Even if urban and media studies have completely embraced the discourse around data, what remains an open question is the impact on architectural design and the building project. The intermediary object between the scale of the user carrying around and interacting with the massively available microtechnologies and the larger territorial scale of interconnected urban spaces, both public and private, has largely been disregarded.
This became also clear from the responses to our call that we sent out. It generated surprising propositions opening up new avenues we had not quite expected, from building analysis to co-creation formats as design tools, diversity and inclusion questions and data curation as historical research. The selected papers are clustered under the headings of Subjectivities, Hybridisation, Inclusions, and Precedents.
Contributors do not address data and its collection as an autonomous field, they all discuss data in relation to contextualisation and alternative operativity, beyond the conventional questions of optimisation. Data are not a given, or a neutral outcome of surveillance, measuring and research, they are always curated. Data need narratives and narrators, to make sense. How to curate data, and by whom exactly and why, thus become crucial questions to assess the potential of data for architectural design, their value and meaning.
Keywords:
Data, Open Data, Architecture, Narratives, Jaap Bakema Study Centre
Copyright (c) 2022 Dirk van den Heuvel, Fatma Tanış, Bing van der Meer
License
This work is licensed under a Creative Commons Attribution 4.0 International License.